Enhancing the world with our amazing range of Adhesive Tapes, Facial Tissue, Foil And Films, Automotive Care Division, Paper Bag, etc.
About Us
A company long period of existence helps the company in leading in the market but only the most premium ones like ours, Unipack Containers And Carton Products LLC are able to achieve this. Our journey of success started in the year 1993 and since then we have been a premier manufacturer, supplier and exporter of a varied range of products which includes PVC Pipe Wrapping Tapes, Adhesive Tapes, Facial Tissue, Corrugated Carton, Anti Rust Lubricant Spray, Air Bubble Roll, Cling Film Roll, etc. All of the products are manufactured with great care in our facility and assured to be of the best quality. Which is the reason we have always grown our business consistently and we guarantee to keep delivering consecutively in the future.
Logistics
Our superb logistics would manage a company capability of distribution and the regional logistics. We are extremely proficient in accessing potential export destinations which increases the customer satisfaction with timely delivery through warehousing and distribution centres across UAE and other countries. We develop our partner operational competence through a well-planned infrastructure, up-to-date warehouse and storage facilities, efficient inventory system, and hi-tech logistics network management.
Vision & Mission
In our company, Unipack Containers And Carton Products LLC, we aim to provide quality services to our customers in order to take our company to even greater reputable heights. We are committed towards manufacturing High Quality products including Cling Film Roll, Anti Rust Lubricant Spray, PVC Pipe Wrapping Tapes, Air Bubble Roll, Corrugated Carton, etc., and also providing Total Packaging Solutions. Our mission is to achieve a high customer satisfaction with our quality products.
Future Plans
In this time of increasing Consumer Base and Product Lines, we thrive on maintaining out status as a global player and a regional leader in the market. We take meticulous steps everyday to improve out setup in terms of production, infrastructure, logistics, warehouse facilities, training our human capital and process driven vendor selection. Moreover, to lead in the market, we follow certain business values which includes:
To focus on a business that is consumer-centric.
To keep the price range of our products to nominal.
To strive for a policy that provides continuous expansion by enhancing our production capacities.
To attract all the direct and indirect consumers in GCC and African Countries.
Attaining consumer satisfaction and maintaining a market name in quality products is of utmost importance to us. Therefore, we take all necessary steps to ensure the process quality and safety. Our team regularly monitors if all the required measures are being taken through Chemical and microbiological analyses and migration tests to control all the hazards associated with products and processes.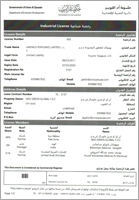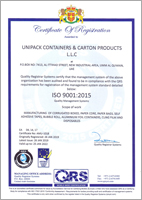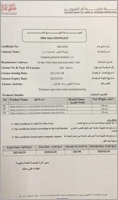 Get in touch with us